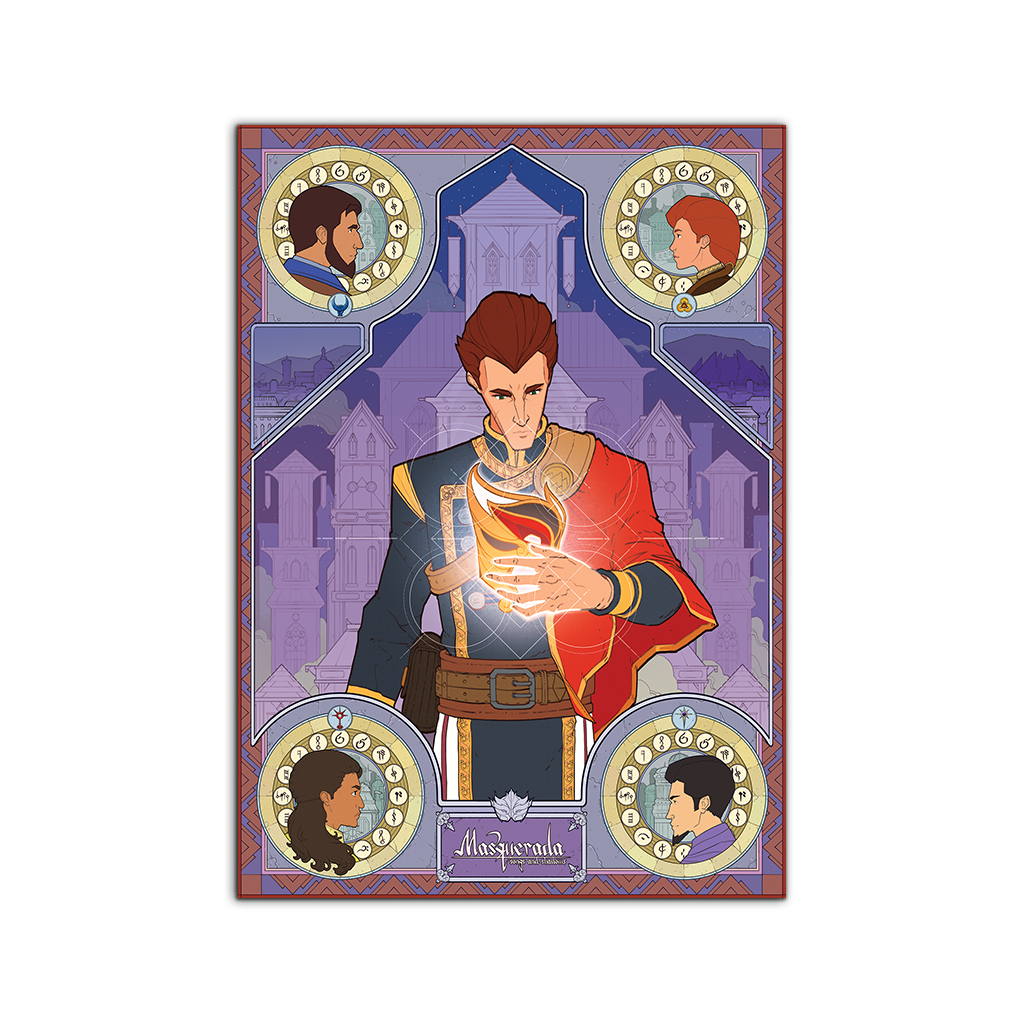 Cicero's Deliberation (Poster)
Cicero's Deliberation (Poster)
description
"A man with your reputation must be either mad or desperate to return to the Citte…"

This fully hand-painted poster is designed by Peter Tanuwidjaja for Masquerada: Songs and Shadows. It features protagonist Cicero Gavar deliberating the power of his Mascherine, as the haunting White Spire looms in the background.

This limited-edition poster was produced for Masquerada's Kickstarter campaign in 2016. Pick up this handsome work of art while supplies last!

©2016 Witching Hour Studios. All rights reserved.