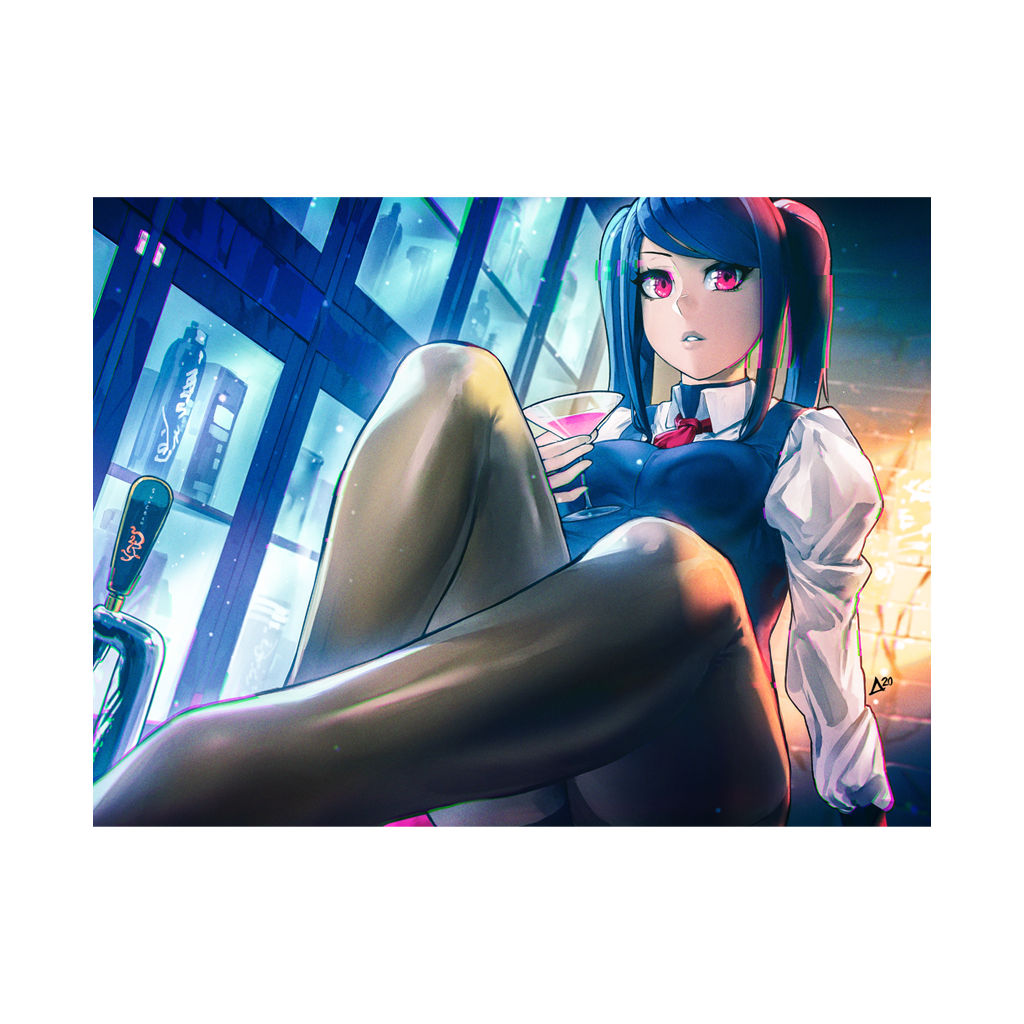 Jill (Poster)
Jill (Poster)
description
Be careful not to order a Bad Touch once you've put up this poster, lest your wall collapse in a fit of convulsing laughter.

This official poster of Jill Stingray showcases original art by Erica Lahaie (aurahack) based on art by Christopher Ortiz (kiririn51) for VA-11 Hall-A: Cyberpunk Bartender Action.
This piece of art originally debuted with the North American limited edition box set of VA-11 Hall-A sold by Limited Run Games. Get your own Jill to bless your room of choice, while stocks last.

Poster Size: 18" x 24"
©2021 Sukeban Games K.K. All rights reserved.
Jill Poster Notice

If your order contains a Jill Poster, you are likely still awaiting a tracking notice. The initial shipping time for the poster was intended to be the first week of September but due to the received merchandise not meeting our standards, we are having to extend our ETA in order to remanufacture the posters to a quality desired for our customers.
Posters have arrived and remaining orders are actively processing. Once your order is packed, a tracking email will be sent. We at IndieBox (merch partner of the ysbryd games store) apologize for this delay and thank you for your patience.